Welcome to the final- Part III
So here lies the rub.
As you get older, your calorie requirements will change. As your training changes – up or down, so too will your intake of calories. So just because you found a way that works well for you now – it may need tweaking as you go along your merry little way.
Nutrition is not easy but it's also not hard either. It's just a focus of attention that we seem reluctant to use.
You pay attention to the things that matter most in your life and if your diet mattered, you wouldn't have a problem sticking to it.
We just want it easy and unfortunately when bad food tastes so good, it can be very challenging to modify that aspect of your behavior.
The coronavirus gave a few people a good scare though and I guess the silver lining to this pandemic of a pain in the ass, is that I see more people out exercising than before, even if they are still breeding a whole host of bacteria behind that 4-week-old mask currently serving no benefit to their health.
You are a constantly evolving organism, amend accordingly.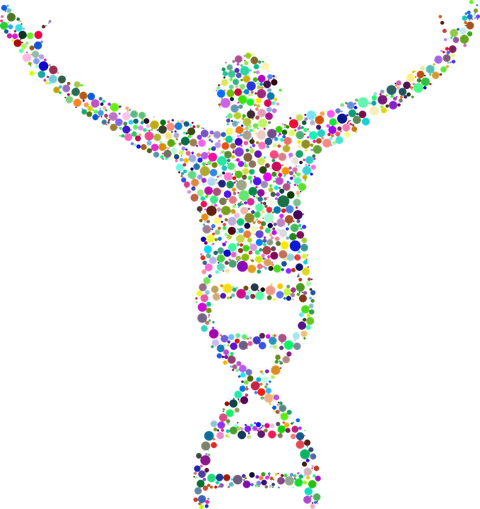 You want to gain some size, consume a little more, and train hard.
You want to drop a dress/pant size, consume a little less, and train hard.
Whatever you do, maintain a sensible portion of protein. The last thing you want is to just look fat in your bid for more muscle and no one likes that skinny fat look either for those just dropping calories and bypassing the gym.
Start in the middle and figure out which direction to go from there.
Don't start at one end thinking you can short cut it. Be patient – unlike all the magazines telling you to drop a pant size in just 3 days, it does take a little longer for the normal folks.
Carb Cycling/Loading
Carb Cycling/Loading is a dietary approach used by more serious exercise enthusiasts who manipulate their carb intake according to their weekly macros as well as according to their training. Some days may be very high and in others may be void, but at the end of the week, they would have consumed that same amount had they just ate the same per day.
For the general population, I would probably stick to keeping things simple. Personally, I feel that carb cycling is taking your nutrition preparation to a more committed level. So whereby it will be perfect for athletes, the general pop just needs to get their macros down first before we start playing around with daily macro variability.
Someone who trains 3x a week may not need to worry about carb cycling so much.  Relax the ego.
The more complicated you make your nutrition, the harder it will be to maintain. Let's get used to the simpler things first. You have to be consistent and the simpler you make it the more likely you will adhere to it.
You can achieve pretty good results with a pretty good nutrition plan. You want exceptional results, well, you're just gonna need to have an exceptional eating and training plan to compliment said goals.
Simple and Consistency are key
I have been asked about nutrient timing – when to eat during the day. Intermittent fasting versus 6 meals a day at specific points of the day.
Right now, for those wanting to drop body fat, I would focus more on being in a daily calorie deficit and eating clean than what time of the day to eat. If you are 100% efficient at nutrition timing but you are overeating and its junk food, timing is not going to do jack.
Timing of food is up there with carb cycling, take your nutrition to the next level when your training and goals require it.
Only focus on timing if you want to take it to another level.
Focus on quality.
Top tips for helping you step up your nutrition game:
I personally find intermittent fasting a great way to manage and reduce your daily calories so it's a great tool for people who are looking to drop weight. For those trying to add weight, intermittent fasting just closes your feeding window and thus you are left with fewer hours in the day to stuff your face full of the necessary calories required to gain the desired mass.
When I intermittent fast and try to eat 4000 calories between 12 and 8, that's 500 clean calories every hour. Personally, its simply too much food in too short a window. Clearly, I can't eat every hour, but if my day becomes too busy, I'm often faced with 3000 calories an hour before I go to bed. Not my idea of fun.
So, for me, right now, I'll eat throughout the whole day, and maybe a couple of times a week I can fast when less busy.
I make it work for me so I suggest you do the same.
Here's a great tip – which you can do with as you please.  If you are trying to add mass to your frame then regular meals throughout the day will – for most people – be easier to maintain.  If you are on a calorie deficit or you are of a petite frame and thus require fewer calories then intermittent fasting may be easier to adhere to.
Whether you spread throughout the day or bunch it all into a small afternoon window I highly recommend you aim to bookend your train with meals.
Training requires fuel.
Not necessarily beforehand but most definitely after.  I am not sure how many people understand that they improve their body composition while resting and eating.    If you're not eating effectively how do you intend on making any progress?
When you exercise – you create micro trauma to the body which requires fuel and rest to repair.  If you train in the AM and then race off to work eating only at lunch, you lose that awesome opportunity to reward your body with food for all the hard work it just did.  Just understand the difference between a (EG) protein shake with berries Vs a croissant and frapamacachina.
Aim to eat proteins and carbs around your training window and proteins and fats away from your training window.  Reserve carbs for when you're moving your ass (IE: exercising), not when you've parked it in front of Netflix.
Carbohydrates after training will most certainly help you adapt to and recover from your workout.   You don't have to pound down fast-digesting carbohydrates after training either – for most people, there is a time and a place. I'd suggest that for most people reading this, fast-digesting carbs are not going to be your priority.
Just be conscious of your carb intake. It can get a little slippery out there when it comes to carbs, which I will break down even more in another post.
On the flip side, timing is not the be-all and end-all. So relax homeboy. There are greater priorities. The sooner you can consume protein after your workout the better.
Everything can possibly help – but you have to figure that out.
It's all on you!
Your body fluctuates throughout the day and you need to adequately fuel your body. Figure out the best time for you to eat and to train. Yes, you can read articles and studies of a thousand people but at the end of the day – you have to figure out what works best for you!
It doesn't matter what the neighbor, best friend, cousin, magazines say.  Take it in, try it and if it doesn't work, discard and try something else.
If it was easy – there would be less fat people pretending it's okay to be fat.
It's not ok.  Cos when push comes to shove.  When shit goes down, zombies, alien invasion, earthquake, volcanic eruption, tsunami, Covid 20, it's the fat folk who will get knocked off first.
Don't take it personally.
Love y'all.